I'm using a Remington R-25 in .308 for an elk and mule deer hunt in Montana. I leave next week. It was supposed to be on horseback, but plans changed because of location, and we have vehicle access. Bummer. Teddy Roosevelt would never have had it so easy. I was looking forward to my idea of the most romantic American hunt in the saddle and a sore rear end. I had to watch who I said that to around work. It would have been the most important part of the trip.
The R-25 is required because of the optic I'll be using. I'm going hunting with EOTech, and because of the optical center of the OPMOD EXPS-3, the AR type platform almost certainly must be used.
I prefer to hunt with a bolt gun, and I tested my Weatherby Vanguard SUB MOA (AKA the "Devil Gun") in .300 Winchester with various EOTechs and magnifiers. The optical center is appropriately high with these sights because they were designed for the AR platform. Even with a very large cheek pad on a nonadjustable stock on a bolt gun you don't have a good cheek weld. None, actually. It's so high it's stupid unless for an emergency. I installed a superb Warne Tactical base because it was about 1/4" lower than the base I had on previously. I also selected an XPS-3 because it's a bit lower than the OPMOD EXPS-3. It was a lot better, and useable like this after I installed a BLACKHAWK! cheek riser. Felt pretty good. But when I went to cycle spent cartridges through it, it didn't have room to eject the cases because the sight is so low and so wide. So crap, won't work. Not even close.
I went back to the R-25. There's too many parts in the darn thing. Almost Rube Goldbergish. I like simple. And there's crap hanging off all over these kinds of guns. Pistol grip and feed assist and things bolted on everywhere. It looks like you have a bunch of stuff on it even if you don't. It never reliably cycled for me. I think I solved it and then I don't. It is very ammo sensitive, and I don't like guns or anything else that lie to me. So I experimented with magazines and ammo Ad nauseum. With one kind of ammo it worked with 4 rounds in the #1 magazine and 3 rounds in the #2 mag. Won't run reliably with several kinds of hunting ammo out of three mags. Damn thing. I'm bringing it though. I'll probably be shooting Federal Premium 180 grain Nosler Partitions. One should do it anyway, but I like a bunch more giddyap in my bullets if I can have it. I know the bullet type is more important than the cartridge, and I've preached that for years, but I'd rather shoot more cartridge than a .308, especially on elk. I have about 10 boxes of Power Points from the 1990s, but the bullets then weren't the construction they are now, and I had a bad experience with a cheap bullet once. I always try to use a tough premium bullet for larger game.
The trigger was poor. I replaced it with a CMC trigger. This is the third CMC trigger I've used, and I can't recommend a trigger more highly. Excellent and easy to install. The stock Remington forend was also poor. It was heavy and bulbous and unnecessarily large. Also, it wasn't indexed correctly. The slots were not in the same place from the right side to left. Bothered me. It also didn't have provisions for accessory rails, and the darn thing kept loosening up.
Barrel and gas block came off pretty easily.
I replaced the forend with a slim and sexy Troy12.6 TRX Battle Rail. It's lighter and handles really well now. It secured firmly and mated to the receiver rail perfectly. Still, me being me, It wasn't quite good enough. I took an extra Weaver 45 degree offset rail and cut the top of it off.
This attached to both the receiver AND the forend, for extra insurance against lateral rotation of any kind.
It's especially important for this gun because I use it to test a lot of different clip-on night vision devices that attach to the forend. This makes it easy for the weight to try to rotate and unscrew a forend. I degreased and primed and painted the Troy part.
I also drilled and tapped the Troy part and installed the sling swivel stud from the original Remington part.
I used paint left over from sand bags from the "Gunner Project" I did a few years ago.
Gun shoots well enough. Preliminarily about 2-3 inches at 75 yards in the superb new ranges at GAT Guns with all ammo. Good enough for a gun with an optic and magnifier that I wouldn't feel very comfortable shooting at 300 yards. Minute of elk, indeed.
Did a video spot on the superb EOTech XBow sight.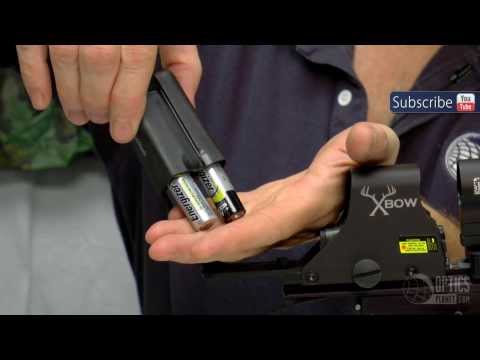 Tested many different night vision devices
Went with Leupold to shoot some guns with the outstanding CDS dial. I love this product. It mates your cartridge and optic to your gun and atmospheric conditions.
This Leupold VX3 4.5-14 without an AO on top of a Ruger 77 Bicentennial version in a .270 Winchester, modified to .270 Weatherby was used to blast liter bottles of liquid at up to 500 yards. I shot several in a row. No AO or parallax trouble. Think about this, and read my RiflescopeBlog post about Parallax.
Also shot the R-25 with an Armasight Drone Pro. I love this unit.
Also, new potential OPMOD testing. This is already a superb product, and I will make it better.
My Shirley was not blessed genetically with good teeth. Bad, in fact. She just had all her lower jaw teeth removed in one sitting. 7 of them. 7 of them. 7 of them at once. She's ok. So tough. A couple of Vicodin for a couple of days. She is so tough. There's BT and AT. This is Before Teeth and After Teeth. Before Teeth foods were tacos, nachos, pizza bread, chicken, and stuff like that. After Teeth has been
Beans and cornbread
Split pea soup
Scrambled eggs
Beans and cornbread
Pasta
Beans and cornbread
Pasta.
And we are blessed with many beasts of love.
You guys be good and happy and take up worthwhile space. God bless.